THE RESTAURANT
With Franco-Italian cuisine, the restaurant is strategically located in the food court of Pátio Batel and features the most refined techniques of haute cuisine. Allied with the best gastronomic techniques in the preparation of the dishes.
In addition to having selected local suppliers, La Varenne also brings ingredients such as wild Alaskan fish, Sardinian tartufo and fresh, extremely light, handmade pasta to your kitchen.
Name La Varenne
The restaurant's name and inspiration comes from the historic French Chef François Pierre de La Varenne (1615-1678), author of the book Le Cousinier François. The book has been used as a reference for Chefs de Cuisine around the world up to our days. La Varenne, responsible for the meals of the French King Louis XIV, revolutionized the 17th century kitchen. His innovative culinary experiments, such as reductions sauces, soufflés and baking, described in the book, are still practiced at the present-day. The middle age cuisine steps out of the scenario to make room for a lighter cooking, with more natural flavors and with the use of spices and new vegetables, like, for instance, artichokes. The Chef was responsible for the separation of salted and sweet meals. Before him, sweet and salted ingredients were served on the same plate, or in the same stage of the meal, apart from a starter, a main course and the dessert.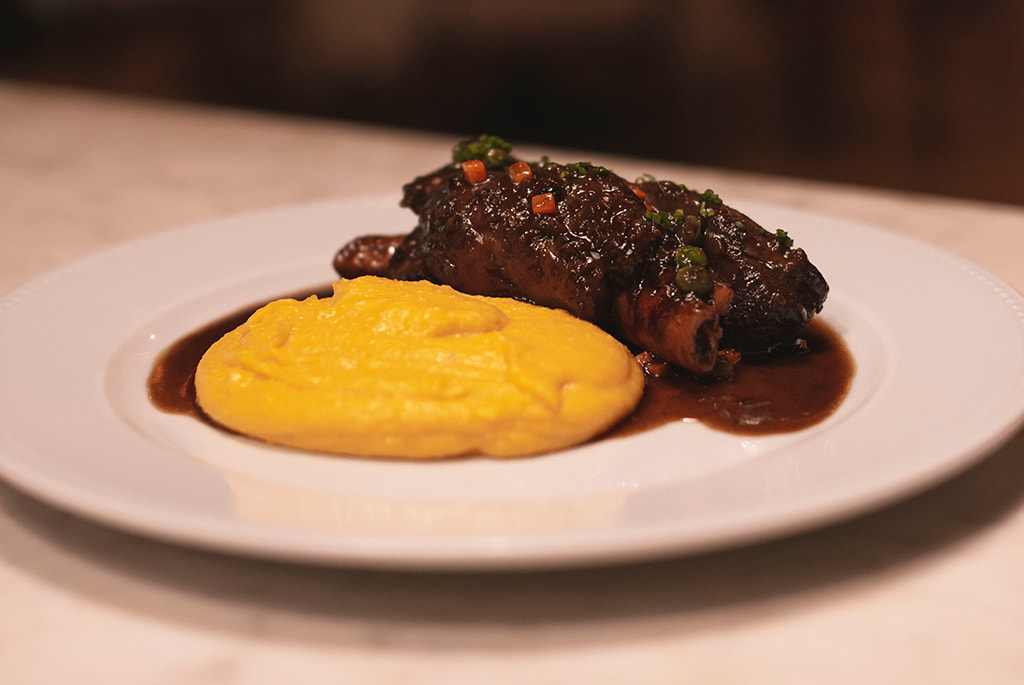 Environment
With a capacity for 100 people in an area of 460 square meters, La Varenne accepts reservations for lunch and dinner, along with reservations for events. As it offers a private room for up to 12 people, it is perfect for business meetings or an informal celebration.
Awards
2014
Premium Veja Comer & Beber – Revelation Restaurant
Premium Veja Comer & Beber – Best Varied / Contemporary
Premium Bom Gourmet – Best Entry
2015
Premium Bom Gourmet – Best Restaurant in Curitiba
Premium Bom Gourmet – Best Starter Dish
Premium Bom Gourmet – Best Main Course
2016
Premium Bom Gourmet – Best Lamb Dish
Premium Bom Gourmet – Best Pasta
Premium Bom Gourmet – Best Dessert
Premium Top View de Gastronomia – Best Premium Executive Lunch
Premium Top View de Gastronomia – Best Premium and Economical Franco-Italian
Premium Top View de Gastronomia – Best atendiment
2017
Premium Bom Gourmet – Best Winery
Premium Bom Gourmet – Chef 5 Stars
Premium Bom Gourmet – Best Dessert
Premium Top View de Gastronomia – Best French
Premium Top View de Gastronomia – Best Service
2018
Premium Veja Comer & Beber – Best Varied / Contemporary
Premium Top View de Gastronomia – Best Restaurant of the Year
Premium Top View de Gastronomia – Best French Restaurant in Curitiba
Premium Top View de Gastronomia – Best Executive Dish
Premium Top View de Gastronomia – Best Service
Premium Bom Gourmet – Best Winery
Premium Bom Gourmet – Best Dessert
Premium Bom Gourmet – Chef 5 Stars
2019
Premium Veja Comer & Beber – Best Restaurant in Curitiba
Premium Veja Comer & Beber – Best Varied / Contemporary
Premium Veja Comer & Beber – Chef of the Year
Premium Top View de Gastronomia – Best Gastronomic Establishment for Super Well Served